Reroofs & New Roof Construction
After you have contacted us we will do a very detailed estimate of your home using industry software and Google Earth Pro, or we will make an appointment to complete a physical measurement if needed.
We will follow up with a professional estimate detailing product and labour and answer any questions you may have. We will go over shingle options and colors with you at that time.
Should you decide to hire us, we will continue to update you on the delivery process and anticipated date to begin the job. Your roof replacement can take anywhere from 1 – 4 days depending upon size and difficulty. The site will be cleaned daily and a very thorough cleanup will be conducted.
Upon completion of the roof, we will present you with a written invoice and a completed manufacturer's warranty.
We take great pride in our work and provide you also with a 10-year warranty on our workmanship.
Also known as composite, laminate or dimensional shingles. These shingles contain no cutouts, but their lower portions are laminated with an additional asphalt layer. This creates the contoured, dimensional look that gives them their name.
High-end premium shingle with a higher profile, creating an enhanced dimensional texture for a more pronounced design.
Some insurance companies offer a home owner's discount with premium shingles. Something worth investigating!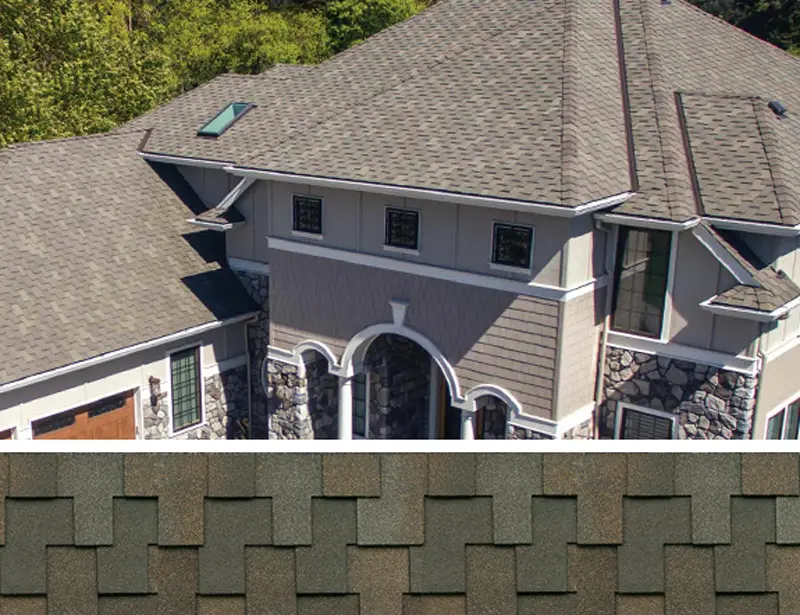 Not all shingle roofs require immediate replacement. If a minor repair will give a longer life to your roof, we will repair the roof at a much lesser cost to the customer. Naturally, the underlying problem of the leak can vary.
The repair may involve replacing the plywood and shingles in a small area of the total roof and if there happens to be chimneys, flashing, skylights or valleys involved, the work becomes more complex.
Some shingles are no longer manufactured or the colour may be discontinued. We will make every effort to match the existing shingles on your home. Often, a repair is a temporary solution. It can be a stress point telling you that your roof is close to its life expectancy.
At your request, we can do a free quote for a full replacement at the time of repair. We will honour the labour portion of the estimate for a 12-month period. We have no control over what the cost of materials would be in the next calendar year, so that portion of the quote would have to be revised.
A service charge of $150 will be applied to all roofing repairs.
Product and labour will be added at the time of repair.
Please note, the majority of repair work is set aside for March and late October as we are busy doing re-roofs in-between.
Emergencies of course will receive utmost priority.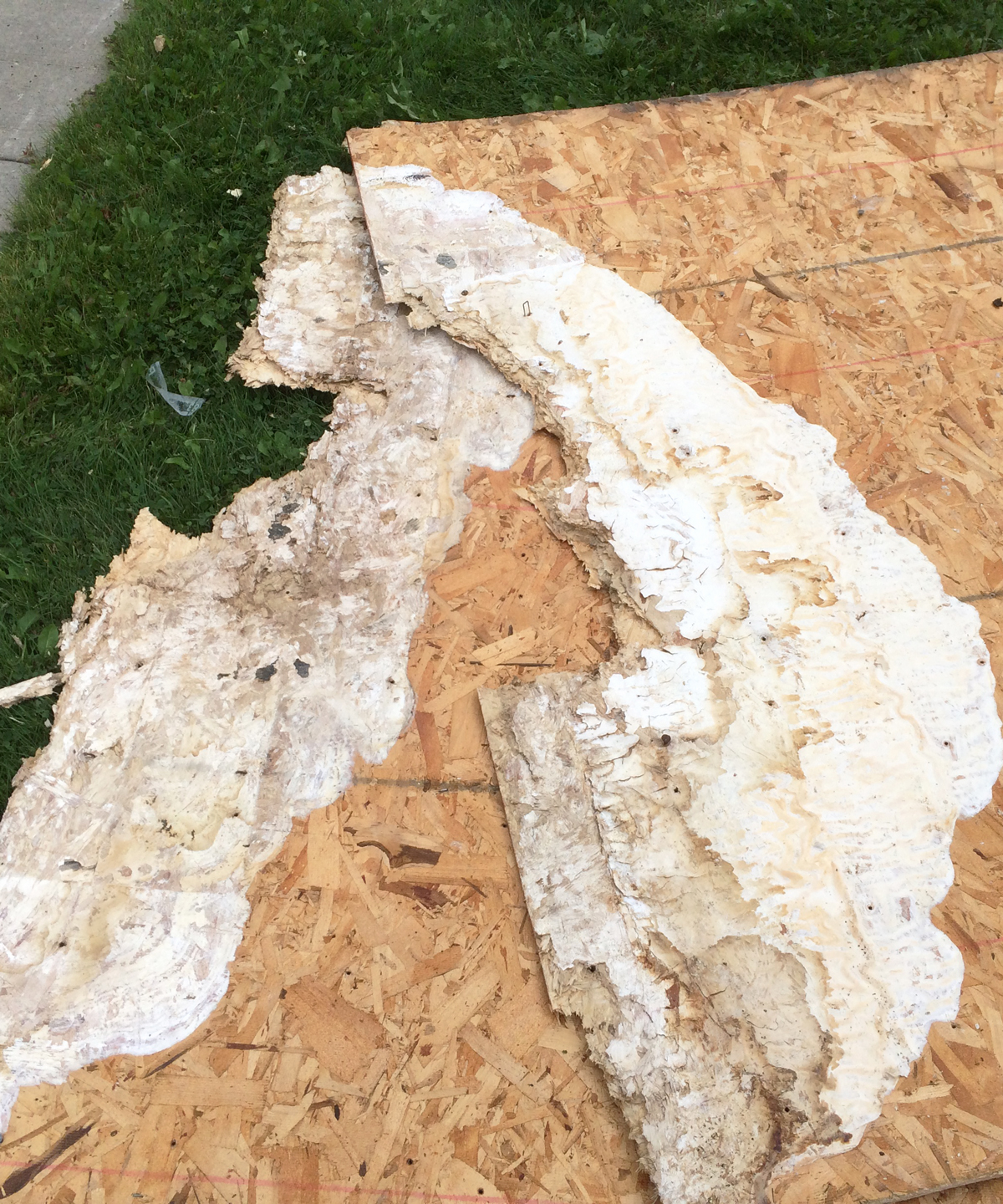 We are VELUX Certified Installers; trained to properly integrate your VELUX skylight with your roof and roofing materials. Braymar will provide you with seamless installation and peace of mind.
Canada's leading and most trusted skylight manufacturer since 1941.
Industry-leading technology, quality and innovation.
Most advanced and diverse product offering.
Engineered and tested to perform in the harshest climates around the world.
Deck Mounted
Curb Mounted
Sun Tunnel®
When it comes to skylights, there are three different types of installation methods. To know which installation is right for your home, Braymar will evaluate the home's roof pitch, roofing material, ceiling type and whether it is a replacement job or a new cut-in.
Regardless of the installation method, you're installing the same well-engineered product that delivers the No Leak Promise, while bringing in plenty of natural light.
What Our Clients Are Sayin'!
Still a little unsure we are the right fit?
See what our previous clients have said about us. We promise, you won't regret hiring us!
Raymond Lee
April 24, 2022.
Had my shingles replaced by Braymar. Felt very comfortable with the workmanship & fair price. They cleaned out my gutters & trimmed the bushes near the them as well. Never felt pressured into additional upgrades or repairs. Felt the pride in work from Wayne & his crew even shorthanded. Would definitely recommend their services to any looking into roof services.👍 -Raymond L.👨‍👩‍👧
Todd Pettinger
April 21, 2022.
We did our homework - contacted seven different companies and got quotes from five of them. Wayne and Bryan both showed up to do the initial inspection and provide a quote, Wayne then took the time to talk us through the entire quote, all the details, explained why he believed we needed to add additional venting to both the attic and add to the garage roof, and was very candid about the shingle selection. We ended up going with the mid-range IKO selection as it seemed best bang for the buck. They also kindly added a safety hook to our roof as I have had some issues with heights getting up on the roof in the past to inspect it yearly and do some odd repairs here and there when we had some flipped/missing shingles. This will make coming down off the roof with a safety rope much easier in the future and I will feel much less nervous about being up there myself. As far as pricing - they included everything (unlike 2 of the other quotes) and ended up being the 2nd least expensive of the five quotes we got. The meeting they had with us prior to us selecting Braymar was the primary reason we went with them and we are sure glad we did - great experience. The removal of the old shingles and installation of the new vents and shingles went smoothly, on time and was finished quickly and professionally. They took the time to clean up and use a magnet to pickup any roofing nails that might have fallen from roof during the installation process. The fact that they are a local Sherwood Park business was a big bonus - one of the things we have been trying to do is support our local businesses in these tough times. We highly recommend Braymar for your roof replacement or repairs needs.
Friendly Gma
September 17, 2021.
We highly recommend Wayne and his crew at Braymar - they just finished installing a new roof on a second house for us, one much more complicated than our previous home. But they did the job just as beautifully and professionally as the first time. We're very happy knowing our roof has been replaced properly and love the new look of our home. Thank you!
Owen Zittlau
September 14, 2021.
SDMA Annett
July 7, 2021.
Wayne was a pleasure to work with, and his crews did a great job re-shingling our two-storey rooftops. Great site clean up as well.
Jeanette Whitten
May 14, 2021.
It's been a pleasure having Braymar help us with emergency roof repairs, and then new shingles. Great service, pricing, and high quality roofing work from a professional and personable team. Highly recommend.
Maureen Schroeder
September 22, 2020.
Just had my roof shingles replaced by Braymar Roofing.The team was respectful and hardworking, cleanup was outstanding and Wayne was great. Everything that was promised was delivered and a few extras too! Thanks Braymar!
Ed Zurawell
August 18, 2020.
Excellent workmanship and personal service by Wayne and his crew. Great value and would highly recommend Braymar's services.
Brittney Waddell
July 24, 2020.
Highly recommend! Wayne not only responded to me so promptly, but he was willing to do the small roof repair for me when nobody else was. People always remember who offered to help them do the small jobs when we need the big job done in the future! I will always use Braymar roofing in the future and will recommend to all family and friends! Thank you Wayne!
Steven Bell
July 9, 2020.
We've had a great experience with Wayne and his crew. They replaced an aging skylight and re-roofed a portion of our house all in less than a full day! The crew arrived when expected, did all the work cleanly and quickly and took care of some minor damage to our gate without any argument. I'm having them back to replace another leaky skylight and Wayne came over to tarp it the same day I reached out to him. Awesome company and I highly recommend them.